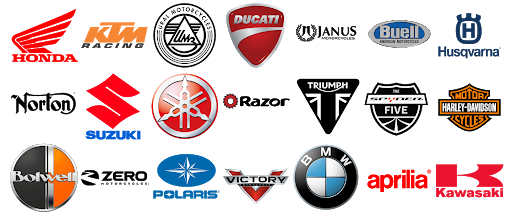 MOTORCYCLE INSURANCE IN OREGON
Are you searching for the best motorcycle insurance in Oregon? Zolezzi Insurance Agency makes it simple to have the right coverage for your motorcycle at the right price. We save you time and money by shopping rates from multiple insurance carriers at once. You can take the road with confidence with Zolezzi Insurance Agency representing you.
Get a Motorcycle Insurance Policy That Is Customized For Your Needs
Let Zolezzi Insurance Agency build a policy that fits your specific needs. Total replacement cost, accessory coverage, comprehensive and collision coverage, personal injury, property damage liability,  roadside assistance, and other coverages are available to you. Give one of our experienced agents a call today!
DIFFERENT TYPES OF MOTORCYCLE COVERAGE
Are you looking for a particular type of motorcycle insurance? Don't sweat it because Zolezzi Insurance Agents offers a range of choices for your insurance needs. Whether you need motocross insurance, dirt bike insurance, scooter insurance, classic motorcycle insurance, or trike insurance, we have the policy to suit your needs.
BE A PREPARED AND PROTECTED MOTORCYCLIST!
Summer is coming, and you're ready for those scenic coastal highway drives. Whether you've just purchased a motorcycle or are an experienced rider, you may have questions about different types of coverage for your motorcycle. Do I really need liability insurance? Is it essential for me to carry comprehensive coverage? What can I do to ensure that my custom chrome is protected?
Here are some tips to help you navigate your motorcycle insurance policy and feel confident that you've made the best choice.
CHOOSE THE RIGHT INSURANCE
To begin, find out how much insurance you'll need. Most states require a minimum limit of  Liability Insurance if you cause an accident that injures someone else or damages someone else's property.
When deciding on the liability limits, keep in mind that these are the maximum amounts that an insurance provider will pay in the event of a claim. According to experts at market-leader Progressive, a reasonable rule of thumb is to check your auto insurance and buy a policy with identical limits and deductibles.
After you settle on liability limits, you may want to consider adding insurance to protect your bike. Collision insurance covers damage caused by accidents, while comprehensive insurance covers damage caused by fire, theft, or vandalism.
If you purchase Collision or Comprehensive coverage, you must choose a deductible.  A deductible is an amount you pay out of pocket if you file a claim. A licensed insurance agent can help you select the coverage that you can afford.
INSURE CUSTOM PARTS
Consider purchasing extra accessories coverage if you've applied any custom chrome to your bike, had a custom paint job, or mounted a GPS. Insurance typically includes a certain limit of accessories coverage when buying Comprehensive or Collision coverage.
ROAD ASSISTANCE
Adding Roadside assistance to your policy is more than just towing coverage for your bike. Your policy may also include delivery of fuel and batteries and tire repair and, in some cases, cover the cost of housing, transportation, and food. Call Zolezzi Insurance Agency and tailor a plan that works for you.
FREQUENTLY ASKED QUESTIONS ABOUT MOTORCYCLE INSURANCE IN OREGON
IS IT NECESSARY TO INSURE MY MOTORCYCLE DURING THE OFF-SEASON?
Yes, keeping motorcycle insurance in the off-season is a good idea. Your bike could be damaged or stolen even when not in use. If you have a loan on your motorcycle, the finance company will require that you keep your policy active year-round.
HOW MUCH DOES IT COST TO ENSURE A MOTORCYCLE?
For basic coverage, a motorcycle insurance policy may cost as little as $100 per year, but the cost depends on your level of coverage. Our agents at Zolezzi Insurance Agency can help you find the right plan for your budget.
WHAT ARE THE TYPES OF MOTORCYCLE INSURANCE?
If you're seeking motorcycle insurance, you have lots of options: comprehensive coverage, collision coverage, roadside assistance, total loss coverage, custom parts and equipment coverage, and personal injury protection.
WHAT IS YOUR FAVORITE BRAND?
BMW Motorcycles.
Harley-Davidson Motorcycles.
Honda Motorcycles.
Indian Motorcycles.
Kawasaki Motorcycles.
KTM Motorcycles.
Royal Enfield Motorcycles.
Suzuki Motorcycles.
We offer motorcycle insurance in Sutherlin, Drain, and Florence, Oregon for any brand, make, and model. Request a quote today.