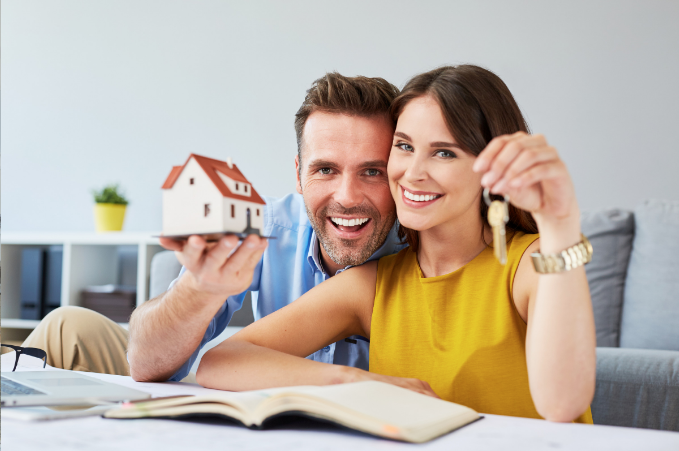 Home Insurance Quotes in Oregon 
Are you looking for the best home insurance quotes in Oregon? Let our experienced and licensed agent help you gather home insurance rates from top providers to avoid making an expensive mistake. Whether it's for your first home or a second home, we can help.
Most new first-time homebuyers are not familiar with the homeowner's insurance and what it covers. This policy covers any disaster that might happen to the exterior and interior of your home, any structures or land attached to it, and personal belongings — anything from weather damage to theft. You're also covered for liability if anyone is harmed on your property.
Home Insurance Protects You and Your Family Financially
Having homeowners insurance ensures you are compensated for losses to your home and your possessions inside it. Acquiring a homeowners policy provides added protection for your most significant investment and the financial losses if something happens.
Home insurance protects you if you're found to be accountable for someone's injuries on your property. This policy will also save you from financial losses caused by storms, fire, theft, and other events outlined in your policy. 
What is Home Insurance Coverage?
Home insurance can protect against a variety of losses, including weather, fire, and personal liability. The cost of the coverage you obtain depends on the policy you purchase. 
Here are the Most Common Homeowners Insurance Terms:
Dwelling or Abode

 coverage protects your house's structure against damage and possible loss from covered situations such as fire, hail, lightning, or wind. Please note that earthquake and flood insurance will require a separate policy.  Your insurance policy will pay to restore the house's structural components.

Other Structures

 that encompass detached garages, buildings, or sheds on your property are also covered by a standard homeowners policy. Generally, the coverage for other structures is 10% of your abode coverage, although more significant amounts are available if you want to buy them.

Personal Property

 comes standards with a homeowners insurance policy. It protects your items within your home or on your property. Scenarios like items are taken, suffered in a fire, or destroyed otherwise by a covered loss. These items incorporate but are not limited to clothing, furniture, and other personal items.

Loss of Use 

will present you with living expenses if your home is not livable due to a covered loss. This type of coverage will regularly include the fee of a hotel, restaurant charges, and other living overheads while your home is being fixed.

Personal Liability Protection

 secures you from bodily damage or property damage lawsuits if someone files a claim against you. The insurance coverage also encompasses situations like your pet biting someone through a fence.

Medical Payments 

coverage pays medical expenditures for a visitor or a non-resident who could have been injured while on your property.
Is home Insurance Required?
You are highly recommended to secure home insurance. Your home is probably your largest asset, and it is REQUIRED if you have a loan.
How Can Zolezzi Insurance Agent Help You?
ON THE PHONE OR IN PERSON – We gather information about your current insurance policies and current coverage needs.
COMPARE PERSONALIZED QUOTES – We collect quotes from various companies to allow you to shop for the best coverage at the best price.
OUTSTANDING SERVICE – We provide outstanding customer service on your business and personal insurance needs with staffing in 3 locations.