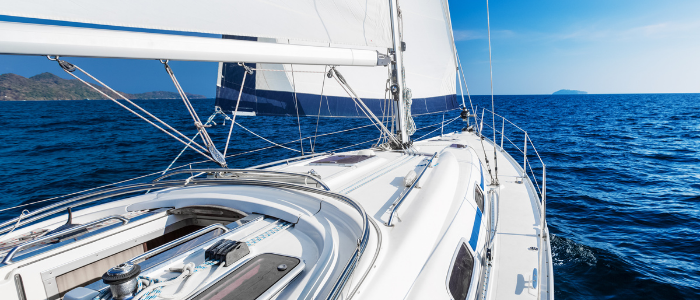 BOAT INSURANCE IN OREGON
Are you searching for the best Boat Insurance in Oregon? Sail worry-free with Zolezzi Insurance Agency! Our insurance agents can get you and your boat on the water with Boat Insurance that meets your needs. Boat Insurance covers sailboats, personal watercraft, drift boats, and fishing vessels. 
HERE IS SOME PERTINENT INFORMATION TO KNOW ABOUT BOAT INSURANCE COVERAGE:
Navigational Area: 

Many companies have coverage up to 75 miles off the coast of the United States. Other carriers cover the Canadian coastal or inland waters and Mexico's Pacific coastal waters. 

Agreed Value Coverage: 

What if the watercraft is a complete loss? You'll get the amount you insured it, minus the deductible if you have agreed on value coverage. 

Medical Payments:

In the event of an accident this

 coverage pays for you and your passenger's medical bills, though the coverage limits may vary. 
DAMAGE AND LIABILITY
Physical Damage Coverage: 

It pays for the cost of repairs or replacement of your watercraft, whether damaged or stolen. It also covers any permanently attached equipment, engine, and trailer.

Uninsured/Underinsured Watercraft Bodily Injury:

This type of coverage helps pay for medical care, missed income, and other expenses if an uninsured or underinsured boater injures you or your passengers.

Fuel Spill Liability and Wreckage Removal: 

Fuel leaks in boats can be a major problem. As the boat owner, if your vessel leaks fuel or wrecks, you are responsible for cleaning up any fuel spills or wreckage, which can be tedious and expensive. Be sure your boat policy includes fuel spill liability and wreckage removal.

Personal Effects: 

Besides your boat, you'll want to protect your personal effects like phones, fishing equipment, and clothes.

Liability: 

If you're found at fault for an accident on the water, personal liability coverage protects you and pays for the cost of repairing or replacing their belongings, as well as any medical bills, missed income, and other accident expenses.

Emergency Assistance:

 This type of coverage is like roadside assistance on the water. It covers towing, labor, gas supply, diesel, or a loaned battery.
Talk to one of our  Zolezzi Insurance agents today about your Boat Insurance options. Here is the link for additional information about Boat Insurance in Oregon.
KEEP BOAT INSURANCE EVEN OFF-SEASON
When summer comes to an end and the boat is in storage, you may think of canceling the boat coverage to save a few bucks, but your property still needs protection. Even out of the water, your boat could be damaged and needs coverage.
THE FOLLOWING ARE SOME EXAMPLES OF OFF-SEASON CLAIMS: 
Vandalism, Theft, Fire, and Flooding

— Accidents and disasters can happen to your boat on land, too. Keep your boat safe and secure with coverage today!

Injuries May Occur Near Your Boat

— As the boat owner, you're responsible for injuries that may happen in or around your boat. You could be held responsible for damages or the injured person's medical costs in this kind of accident. Make sure you're covered with liability insurance. 
Call Zolezzi Insurance Agency to help you choose a Boat Insurance coverage that's right for you! We're happy to serve you and your neighbors in Sutherlin, Drain, and Florence, Oregon.