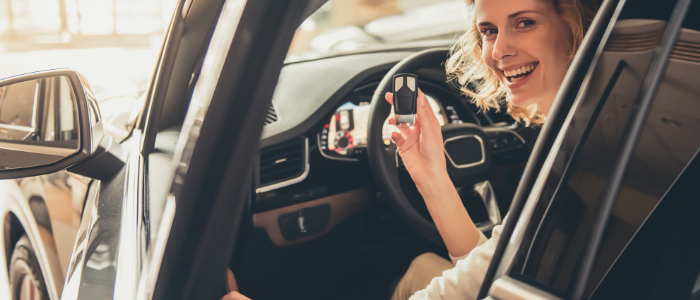 AUTO INSURANCE IN OREGON
Are you searching for the best Auto Insurance in Oregon? Searching for car insurance can be tedious if you don't know what to look for, but Zolezzi Insurance got your back! Whether you are just beginning to search for car insurance or shopping for lower rates, we are here for you. Allow our insurance professionals to shop for the best rate on your auto insurance and save you hundreds of dollars by combining your auto and home policies.
AUTO INSURANCE RATES 
Our agents work hard to make sure you and your family get the best auto insurance rates possible. We not only look for the best coverages for your insurance needs, but we also provide you with the outstanding customer service that Zolezzi Insurance Agency is known for.
AUTO INSURANCE QUOTES
Get your quote today with us! We have a wide range of car insurance options that you can check out. Let our Zolezzi Insurance Agency professionals acquire quotes from various insurance carriers and present you with the ideal choices based on your budget and needs. We will help you find discounts and compare rates. We also have flexible payment options and offer money-saving advice. Here are some terms that you can search for and help understand what coverage is appropriate for you.
Preferred and Standard Coverage
Classic or High-Value Car Insurance
Available discounts
Motorcycle, Boat & Recreational Vehicles Insurance
COMPREHENSIVE AND COLLISION COVERAGES
Comprehensive and Collision coverages pay for damages to your vehicle. For each automobile you own, you can buy one or both of these coverages. You may be required to purchase both if your vehicle is financed.
Collision Coverage pays for the damage to your car caused by an automotive accident.
Comprehensive coverage pays for damages caused to your vehicle by fire, theft, animal collision, flooding, and vandalism.
Comprehensive and Collision deductibles can range from $0 -$1,000. A deductible is a cost you pay for repairs before your comprehensive or collision coverage comes in. If your vehicle is damaged, the insurance provider only pays for the damage that exceeds the deductible amount you selected. The premium for comprehensive and collision coverage is less expensive the higher the deductibles you select.
LIABILITY COVERAGE
What is covered when you are at fault in an automobile accident? The liability coverage helps pay for bodily injury to other people and damages other people's property.
PERSONAL INJURY PROTECTION COVERAGE
Personal Injury coverage or PIP coverage pays medical expenses up to a specific dollar limit for you and your passengers who are injured in a car accident regardless of who is at fault.
UNDERINSURED/ UNINSURED MOTORIST COVERAGE
This insurance covers your expenses if you are hit by someone who is uninsured or whose liability insurance limits are too low to cover your injury expenses. It also pays if you are involved in an accident with a hit-and-run driver.
OPTIONAL OR SPECIAL COVERAGE
As the name suggests, this is optional or special insurance and not required. It provides extra coverages like rental, towing reimbursement, and roadside assistance coverage.
WHAT AND HOW MUCH COVERAGE DO YOU NEED?
The best car insurance policy is entirely dependent on your budget, needs, and coverage requirements. Zolezzi Insurance Agency acquires quotes from several providers at once, allowing you to compare coverage and prices to find the best policy for you.
Zolezzi Insurance has agents in Sutherlin, Drain, and Florence who serve the auto insurance needs of the surrounding areas. Call us today for an auto insurance quote!