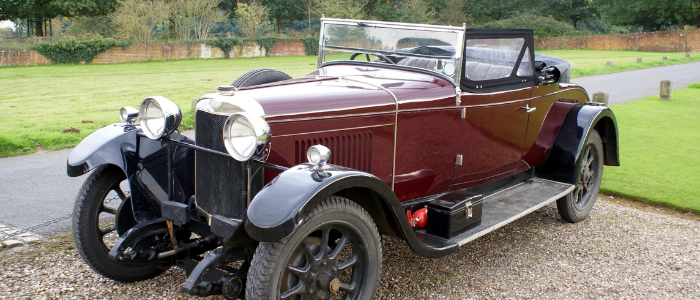 Classic Car Insurance in Oregon
Are you searching for the best Classic Car Insurance in Oregon? Classic cars are timeless. Collecting them is not just a luxury but an investment that appreciates future value. Some owners take their high-value cars out on the road, while others choose to display and admire their classic vehicles in a garage or showroom. However you use your classic car, the Zolezzi Insurance Agency can work with you to find the right coverage for your high-valued vehicle. 
A classic, antique, or collectible car isn't like any other vehicle. Standard auto insurance will not adequately cover your classic car if it gets damaged or stolen. Our insurance agents can help you find the right coverage based on your vehicle's age, value, modifications, and number of miles driven. 
When searching for classic car insurance or collector car insurance, keep the following in mind:
Value, Rates, and Options
Agreed Value

: This form of coverage is far more significant to the "actual cash value" or "stated value" options available. With agreed value coverage, the insurance carrier will pay you the entire agreed-upon amount in a complete insured loss, less any applicable deductible.

Low Rates

: Collector car insurance premiums are typically lower than standard auto insurance policies as they are driven fewer miles per year.

Coverage Options

: Since not every classic car collector is the same, Zolezzi Insurance will assist you in deciding the correct amount of coverage to protect your investment.
Mileage and Assistance
Mileage

: Show off that collector car and be proud. Not all insurance providers have an annual mileage limit. However, keep your driving distance to less than 5,000 miles per year to keep their value.

Roadside Assistance

: Though precious due to their age, your classic car may leave you on the side of the road.

Find coverage that includes a lift to the nearest qualified repair center and other basic emergency services.
If you need insurance for your classic Camaro, Mustang, or other collectible cars, call one of our hard-working agents to find the best combination of value, price, and coverage. We'll find a plan that fits your budget and needs. Give us a call today!
Here Are The Most Commonly Asked Questions about Vintage Car Insurance
Do I need to insure my classic car even when I am not driving it?
Even if you're not driving your classic car, there are still many risks, including theft and vandalism. Car insurance covers you during those unfortunate events. Also, a classic car insurance policy typically costs less than a standard auto policy, so take steps to get the right coverage for your investment, even if it spends limited time on the road.
What companies offer vintage car insurance?
Classic auto insurance is available from a variety of excellent insurance companies. Our licensed agents will collect quotes from multiple insurance companies, allowing you to compare coverage and pricing options.
Why does classic car insurance cost less than typical auto insurance?
Insurance companies understand the limited use of a classic vehicle, and the annual premiums reflect the limited driving exposure.
Got questions about Vintage car insurance?
The Zolezzi Insurance Agency is committed to serving you and your neighbors in Sutherlin, Drain, Florence, and surrounding areas.